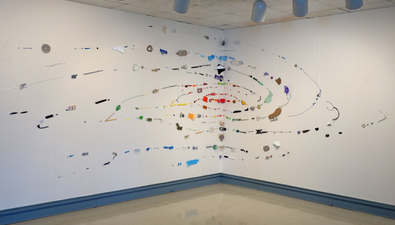 NGC 1232 (The River)
Named after the spiral galaxy NGC 1232 in the constellation Eridanus (The River). Made with objects found during daily walks 2012-13.
---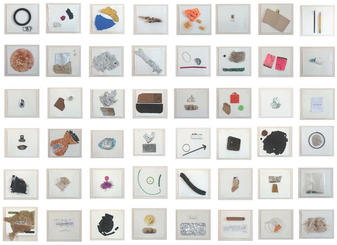 Solid Objects and The Wandering Clew
This ongoing project incorporates gleanings from daily walks, usually at night through the streets and pathways near my home. I collaborate with anonymous people who live within range of my walks, collecting their discarded objects: often strange, unidentifiable, and beautiful but apparently worthless.
---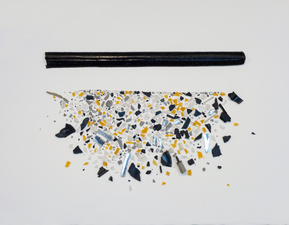 Shattered
The remains of broken objects found during walks. An attempt is made to reassemble. This is of course an impossible task and sooner or later I give up and allow the fragments to speak for themselves. Deals with the fragility and beauty of throw away objects, and how once broken something can never be made quite whole again.